GemCool 8 Ton Floor Standing AC MFA-96CRN1
Overview:
GemCool 8 Ton Floor Standing AC MFA-96CRN1. Firstly, a powerful cooling solution design to provide efficient and effective climate control for large spaces.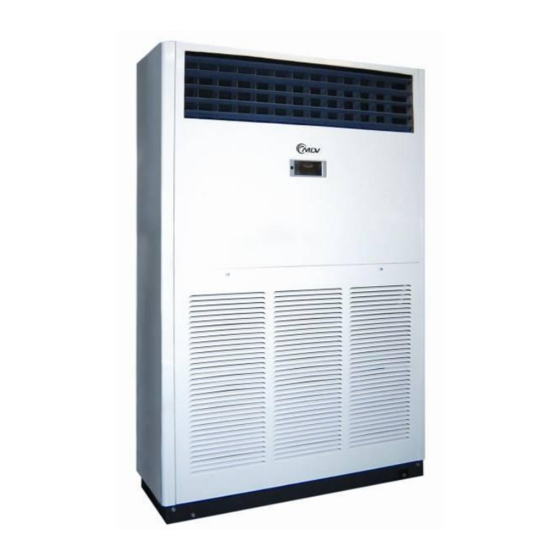 Cooling Capacity:
Secondly, this model boasts a remarkable 8-ton cooling capacity, making it ideal for cooling expansive areas.
Energy Efficiency:
Furthermore, the GemCool MFA-96CRN1 is designed to be energy-efficient, helping to lower electricity bills while maintaining a comfortable indoor climate.
Floor Standing Design:
Also, its floor-standing design allows for easy installation without the need for wall mounting, making it a versatile choice for various room layouts.
White Finish:
Moreover, the sleek white finish adds a touch of elegance to any room's decor, seamlessly blending in with different interior styles.
Remote Control:
Additionally, the included remote control provides convenient access to the air conditioner's settings, allowing users to adjust temperature, fan speed.
Multiple Operating Modes:
Furthermore, GemCool 8 Ton Floor Standing Air Conditioner White Model MFA-96CRN1.Choose from a variety of operating modes, including cool, fan.
Digital Display:
Also, the unit features a user-friendly digital display that shows the current temperature and settings, ensuring ease of use.
Timer Function:
In addition, program the air conditioner to turn on or off at specific times, helping you save energy.
Air Purification:
Moreover, some models may include built-in air purification features such as filters to help and improve indoor air quality.
Quiet Operation:
Also, the GemCool MFA-96CRN1 is design for quiet operation minimizing noise disruption, while, providing efficient cooling.
Durable Build:
Lastly,constructed with high-quality materials, this air conditioner, also, built to last offering long-term reliability.