Overview
The Super General Multi Hair Straightener is a versatile hair styling appliance designed to dry, curl, and straighten hair of all types and lengths. Moreover, It is equipped with various features that make it a convenient tool for achieving different hairstyles.
Power Supply:

First, the hair Straightener operates on a power supply of 220-240 Volts. Which making it suitable for use in regions with this voltage range.

Power Consumption:

Second, the Super General Multi Hair Straightener has a power consumption of 1000 Watts. It provides sufficient heat and airflow to style hair effectively.

Color:

Third, the hair Straightener comes in a classic black color.

Hair Styling Type:

Fourth, the SGHS300P is a multi-functional hair Straightener that can be used for various hair styling techniques.

Ionic Technology:

Fifth, its features built-in Ionic technology. Which promotes faster drying and creates styles with shinier and healthier-looking hair.
In addition, It also helps protect the hair from over-styling by distributing heat evenly, reducing damage to the hair.

Heat/Speed Settings:

Sixth, it offers adjustable Heat/Speed Settings ranging from 0 to 1 to 2, including a Heat and Cool-Mode.

Ergonomic Design:

Seventh, it is designed for comfort and ease of use. It features a 360 Swivel Power Cord, allowing for flexibility during the styling process.

Warranty:

Lastly, the hair Straightener comes with a 1-year manufacturer's warranty, providing customers with assurance and support for any potential issues within the warranty period.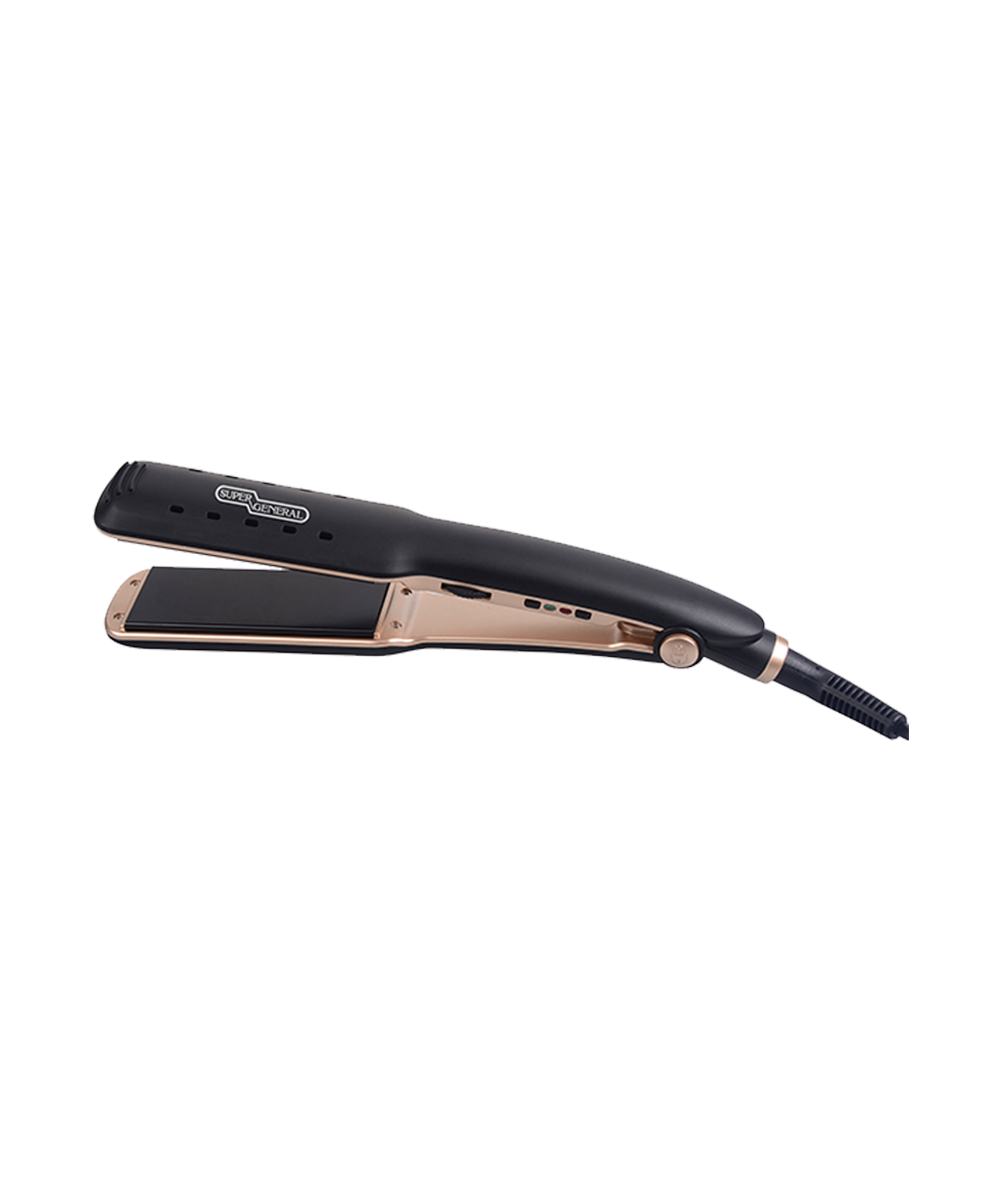 Basically our goal is to obtain the worthy satisfied customers feedback as well as giving a better service. As a result we get the motivation to move forward with work. Furthermore we guarantee both service and results at the same time.
Lastly delivering the best and latest products lets us build a better home and better world for everyone. After all we pursue the reputation to keep.