Samsung 5 Burner Freestanding Gas Range NX36BG58631S
4.5kW of power
Triple Power Burner (4.5kW)
Cook food evenly and in a flash with a powerful 4.5kW Triple Power Burner. Three concentric rings of flame produce searing, multi-dimensional heat, so even large dishes are heated quickly and evenly. You can rapidly boil water and sear steaks or instantly switch to a gentler heat to slow cook. Samsung 5 Burner Freestanding Gas Range NX36BG58631S.
Even juicer meat
Auto Turnspit
Prepare deliciously succulent and evenly cooked meats. The Auto Turnspit is ideal for roasting meat, like whole chickens and pork loins, as well as kebabs. It slowly rotates to ensure that food is cooked evenly and basted in juices, so that meat is browned outside, but juicy and tender inside.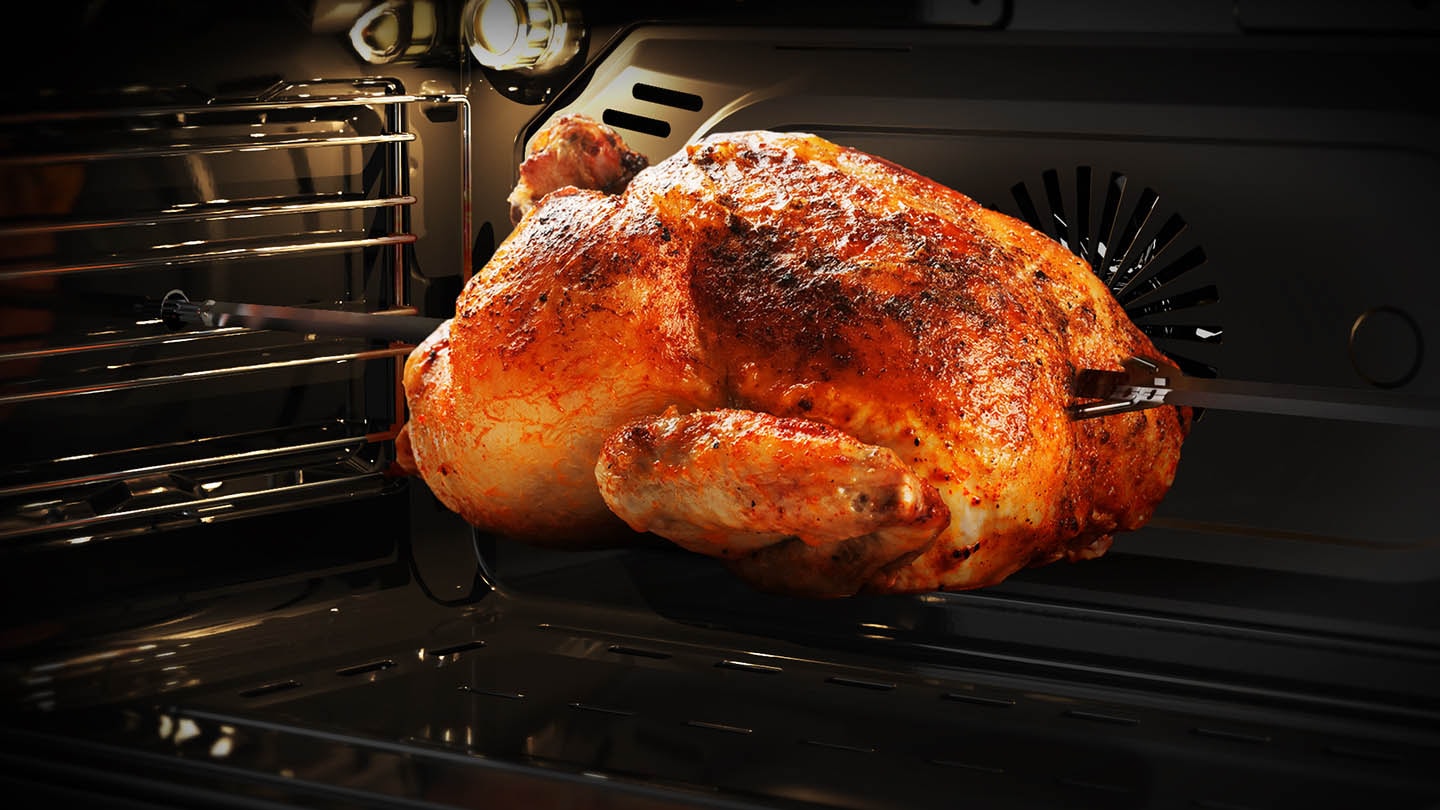 Easy self-cleaning
Catalytic Cleaning
Save yourself the time and effort of scrubbing the oven. A Catalytic Cleaning system makes it easy to keep the oven clean. The catalytic liner at the rear of the cavity absorbs grease from splashes and drips during cooking. So it cleans itself without any hard work or costly cleaning products.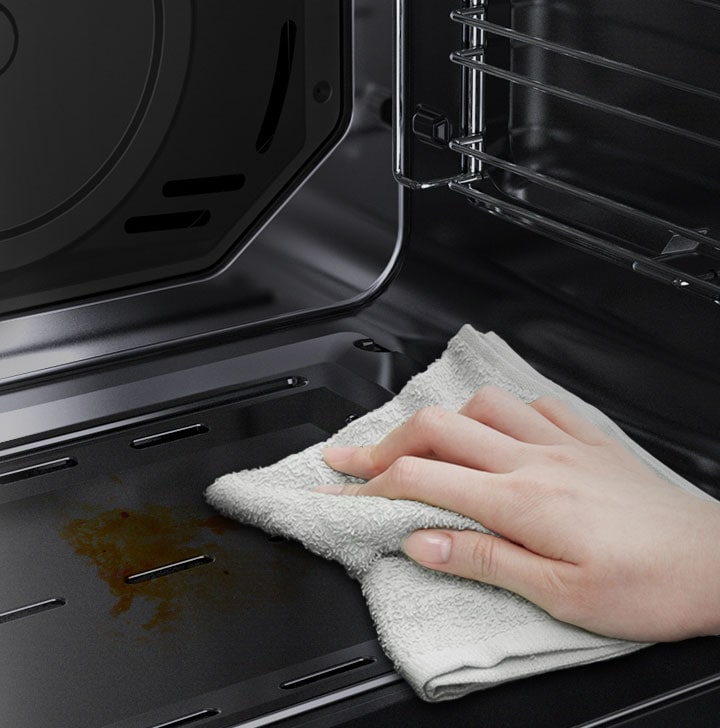 Stir-fry fast & safe
Wok Grate
Stir-fry more efficiently and safely using a Wok Grate. Its circular design fits snugly around the burner, so your wok is kept stable and won't wobble or accidentally tip over. And they are always in the right place to spread the heat quickly and evenly and create delicious stir-fried food.
More flexibility
Flexible Cooktop
Cook many different types of dish on the Flexible Cooktop. Its five burners include a Triple Burner that cooks quickly and evenly. The Rapid Burner can rapidly go from high to low heat. And a Simmer Burner will gently simmer, melt or warm food. Its cast iron grates also ensure better stability.
Easily monitor and control your cooking
Digital LED Display
Enjoy a much simpler and more intuitive way of cooking. The ice blue Digital LED display* lets you quickly check the cooking time and mode with just a glance. In addition, it has a timer function that you can set with a simple touch. And it alerts you to turn off the oven when a dish is ready.
Convenient storage
Storage Compartment
Store and find your favorite cookware much more easily. A Storage Compartment under the oven cavity provides a handy place to keep dishes, pots, pans and other oven accessories, so you can find everything quickly. Whatever you need to prepare and serve your meals can be kept within easy reach.