Less noise & energy
Digital Inverter Technology
Enjoy greater energy efficiency, less noise and a long-lasting performance. Digital Inverter Technology uses strong magnets for a quieter and more powerful performance, but consumes less energy than a Universal Motor. It provides outstanding durability*, backed-up by a 10 year warranty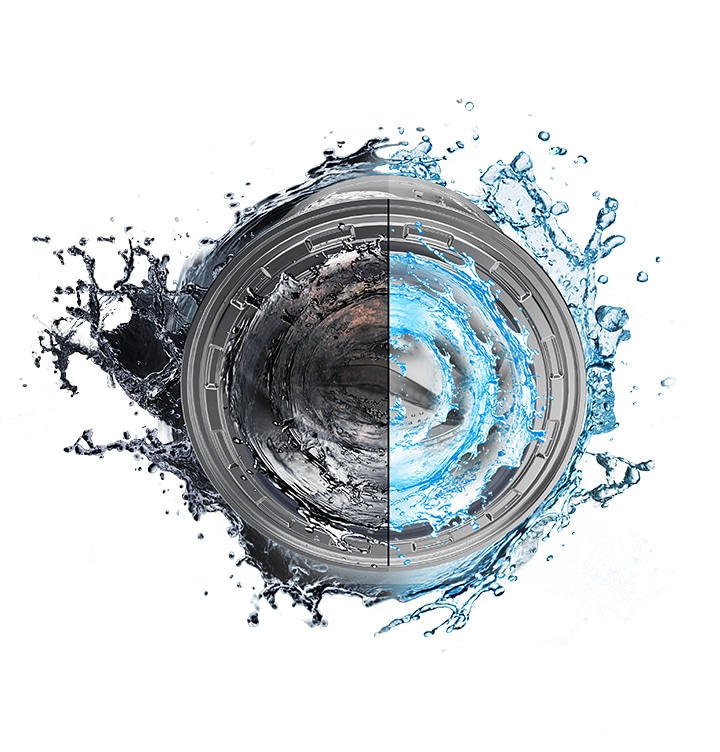 Keep inside clean
Eco Drum Clean
Keep your machine hygienically clean, while being eco-friendly and saving money. Eco Drum Clean removes 99.9% of odor-causing bacteria from the drum. It uses soaking, pulsating and high speed spinning, without harsh or costly detergent. It notifies you when it needs cleaning.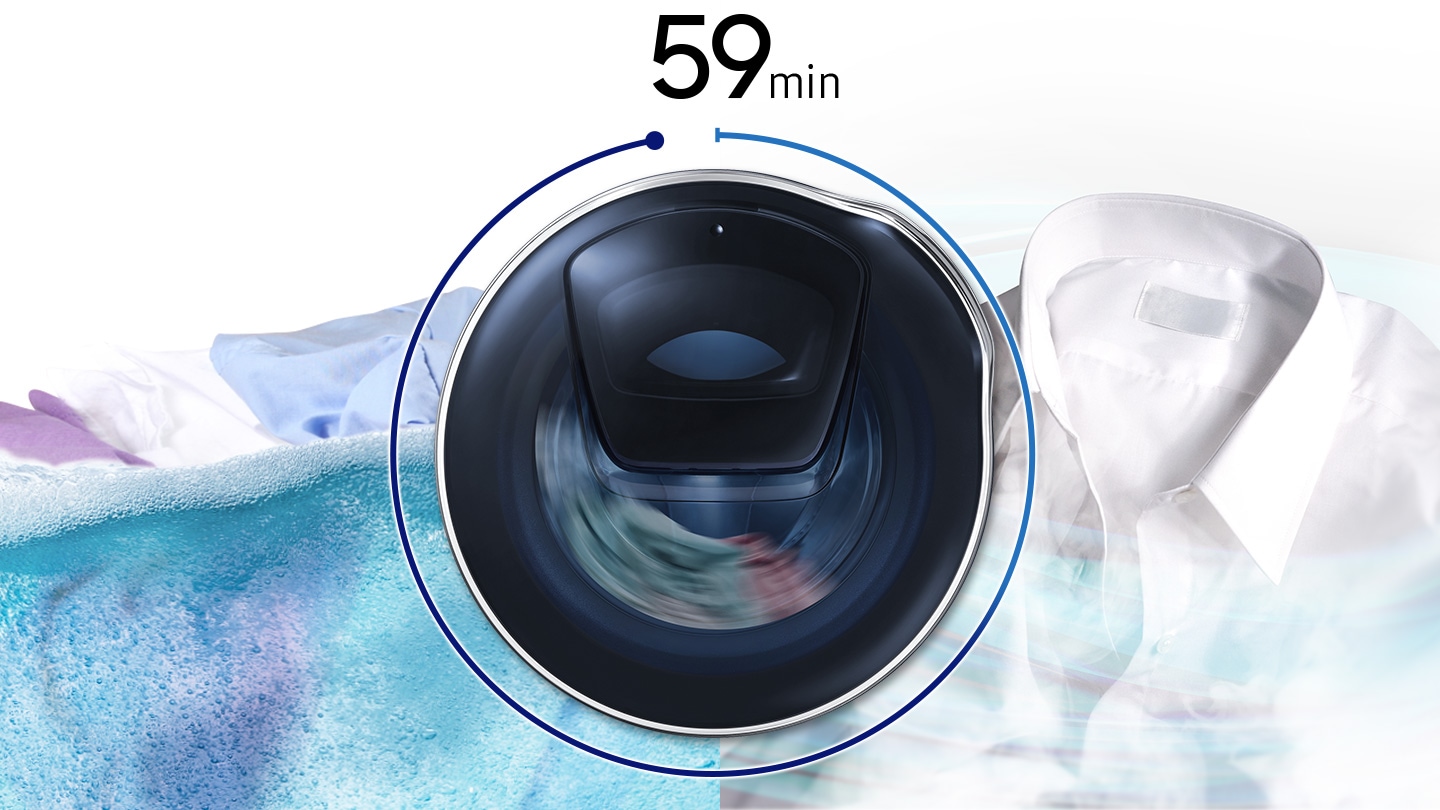 59 minute wash & dry
59′ Wash&Dry
Get your clothes clean and ready to wear in under an hour. A 59' Wash&Dry cycle will wash, rinse and spin a small load* of lightly soiled laundry and dry everything thoroughly in just 59 minutes**. So you can use any linen or wear your garments straight away, while also saving time and energy.
Sanitize with air
Air Wash
Keep your clothes hygienically fresh without water and detergent. Air Wash technology deodorizes and sanitizes your clothes. So they always smell fresh. Unpleasant odors as well as bacteria are removed using just heated air. There's no need for boiling or costly and potentially harmful chemicals.