Mabe
Mabe 849 Liter Side By Side Refrigerator Model MEM30VHDCWW
---
Introducing the Mabe 849 Liter Side By Side Refrigerator Model MEM30VHDCWW
Upgrade your kitchen with the Mabe 849 Liter Side By Side Refrigerator, a powerhouse appliance designed to provide both style and functionality. The model MEM30VHDCWWboasts an array of features that cater to your refrigeration needs while adding a touch of elegance to your space.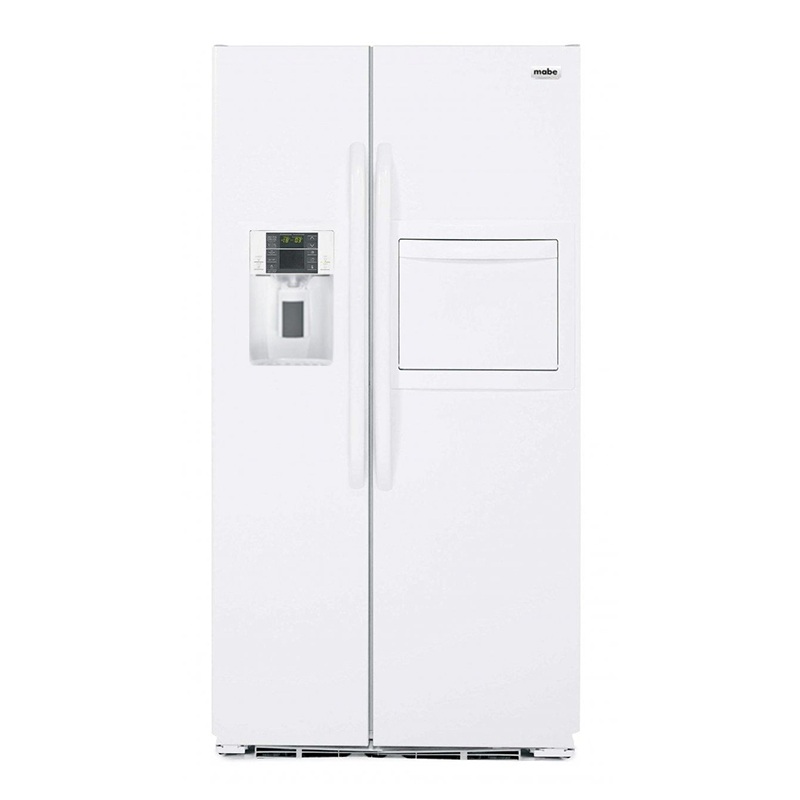 Efficient Hydration with Built-in Water Dispenser
Experience convenience at its best with the built-in Water Dispenser of the Mabe MEM30VHDCWW refrigerator. Instantly access chilled water whenever you need it, making staying hydrated a breeze. No more fussing with water bottles or pitchers – this dispenser brings refreshment right to your fingertips.
Sleek Stainless Steel Design for Modern Kitchens
The stainless steel exterior of the MEM30VHDCWW model enhances the aesthetic of your kitchen with a sleek and modern look. The brushed stainless steel finish not only adds an element of sophistication but also makes cleaning and maintenance a breeze, ensuring your refrigerator remains as impressive as the day you brought it home.
Generous 849 Liter Capacity for Maximum Storage
With a capacious 849-liter interior, this side by side refrigerator provides ample space for all your groceries and culinary creations. The well-organized compartments ensure efficient storage, making it easy to keep your ingredients and leftovers neatly arranged. The separate freezer and refrigerator sections allow you to access what you need without affecting the temperature of the other side.
Long-Term Assurance with 5-Year Warranty
Investing in a home appliance requires confidence in its durability. The Mabe MEM30VHDCWW refrigerator offers that confidence with a substantial 5-Year Warranty. This extended warranty period showcases Mabe's commitment to quality, giving you peace of mind and ensuring that your refrigerator remains a dependable part of your household for years to come.
In Summary: Elevate Your Kitchen with the Mabe MEM30VHDCWW Side By Side Refrigerator
In summary, the Mabe 849 Liter Side By Side Refrigerator Model MEM30VHDCSS is a blend of convenience, style, and reliability. From the hassle-free Water Dispenser to the sleek stainless steel design, every feature is tailored to enhance your kitchen experience. With its spacious capacity and long-term 5-Year Warranty, this refrigerator not only elevates your culinary space but also offers assurance that it will serve you well into the future.