LG Washer Dryer 17/10kg Front-Load F0L2CRV2T2C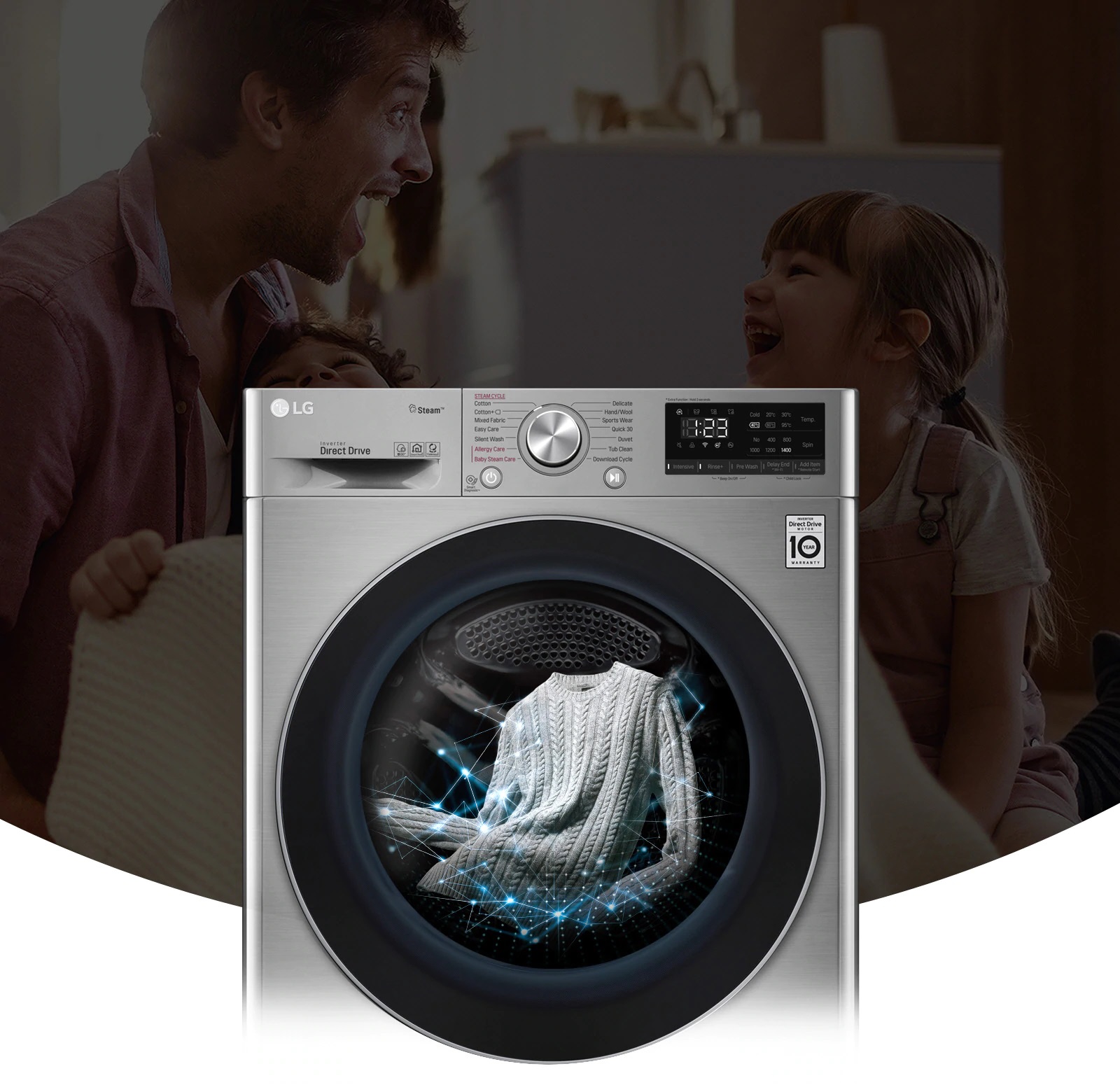 LG Washer Dryer 17/10kg Front-Load F0L2CRV2T2C
AI DD™
Intelligent Care with 18% More Fabric Protection
Based on big data of perfect washing experience, AI DD™ offers the most Optimised washing motion in order to care the laundry.
Tested by Intertek on March 2019. Cotton cycle with 2 kg of underwear compared to LG Conventional Cotton cycle. So, the results may be different but it depending on the clothes and environment.
*AI DD is available in 3 cycles.(Cotton, Mixed Fabric, Easy Care)
What is AI DD™?
The AI DD™ detects not only the weight, but also senses softness of fabric, and it chooses the optimal motions for the fabric by itself. So, it stay
More Hygienic
LG Steam™ technology eliminates 99.9% of allergens, such as dust mites that can cause allergy or respiratory issues.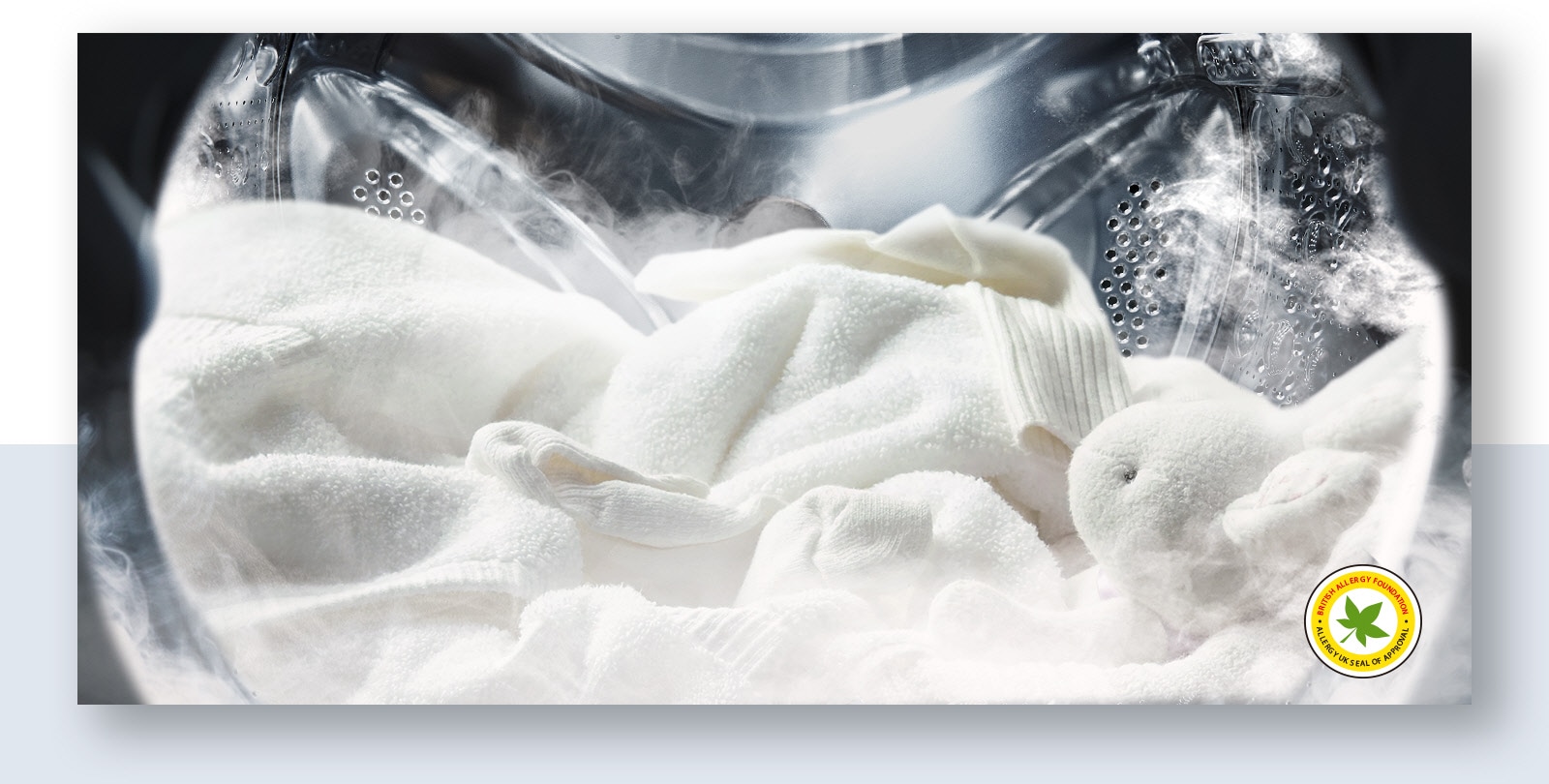 *Allergy Care cycle certified by BAF (British Allergy Foundation) reduces 99.9% house dust mite allergen.

99.9% Allergen Removal
Allergens reduced up to 99.9% by Steam.
Bigger Capacity
Bigger Capacity in the Same Space
Get bigger drum capacity in same size!
Durability
More Durable and Hygienic
Boosted external durable and elegant tempered glass door and developed hygienic and durable stainless lifter.
*Tested by Intertek on July 2013. Bactericidal effect for P.aeruginosa of stainless steel against initial amount in 12 days.
Design
More Visible and Elegant
Made a more visible display and increased the knob size with a metallic finish.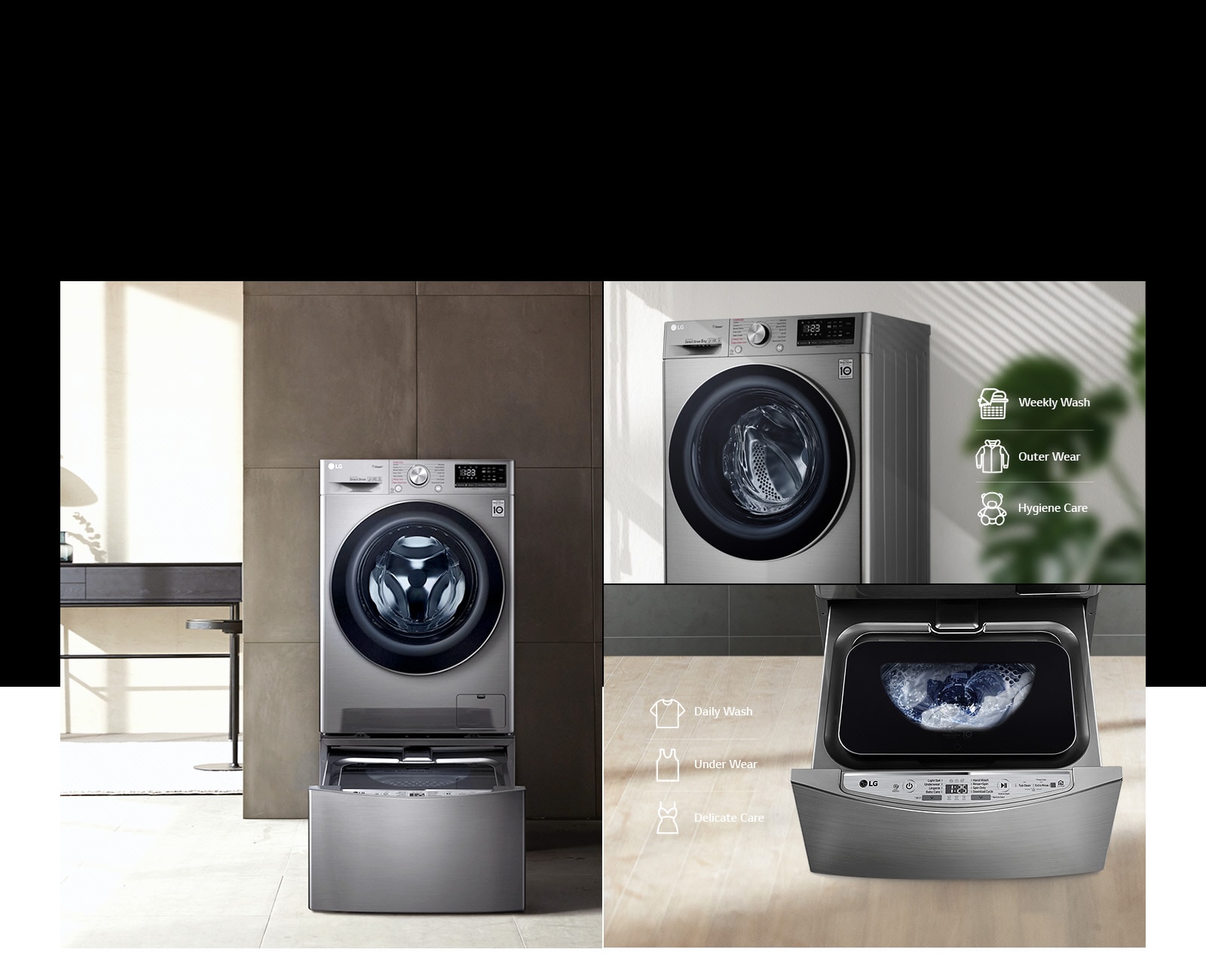 Compatibility
Available with TWINWash™ Mini
Plus a TWINWash™ Mini according to preferences to suit a lifestyle and interior design needs. Save time and money in busy life.
ThinQ™
Smart Appliance
With ThinQ™ technology, the washer just got smarter from operating the laundry remotely So, it downloading additional cycle. Easily interact with it and access the latest innovations with Wi-Fi Connectivity.