LG Freezer 324L GRB414ELFM
Sealing in Freshness with a Seamless Design
LG Freezer 324L GRB414ELFM, Every inch of this new freezer is designed to bring elegance and enhanced function to The kitchen. So,
Freshness All Around
Cool air flows in every direction to surround food with cool air to keep it at freshest. So, Can food always stay  fresh.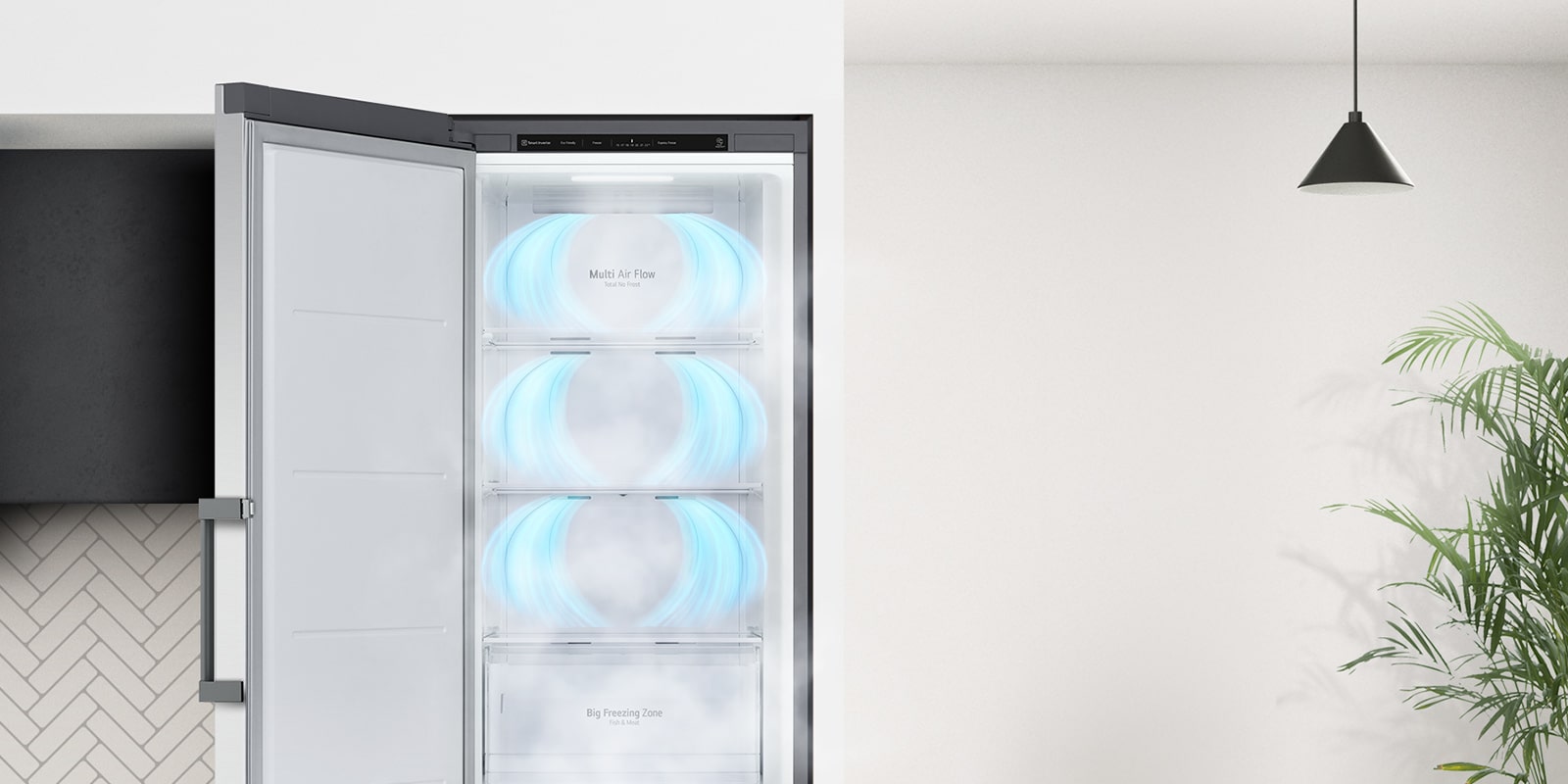 Smart Inverter Compressor™
Energy Efficient & Durable with a 10-Year Warranty
LG's Smart Inverter Compressor™ takes energy efficiency to the next level. So, it can save money & the planet. Plus, it is also backed by a 10-year warranty, for 10 years of peace of mind.
Moist Balance Crisper™
This is a special lattice-type box cover. However which maintains moisture at an optimum level. So, Moisture from stored food is evaporated and then condensed on the lattice, maintaining the correct balance of moisture in the box. So, can use.
Seamless Fit Design
Make Seamless, Built-in Design Easy
With its flat door and snug cabinet fit. So, this seamless design delivers a custom, built-in look. Moreover the Built in look is perfect for the dining.
Zero Space Required
The Zero-Clearance hinge allows to install right next to a wall for a completely built-in look. So,
DIMENSIONS