LG 7KG Front-Load Washing-Machine FH2J3QDNG0P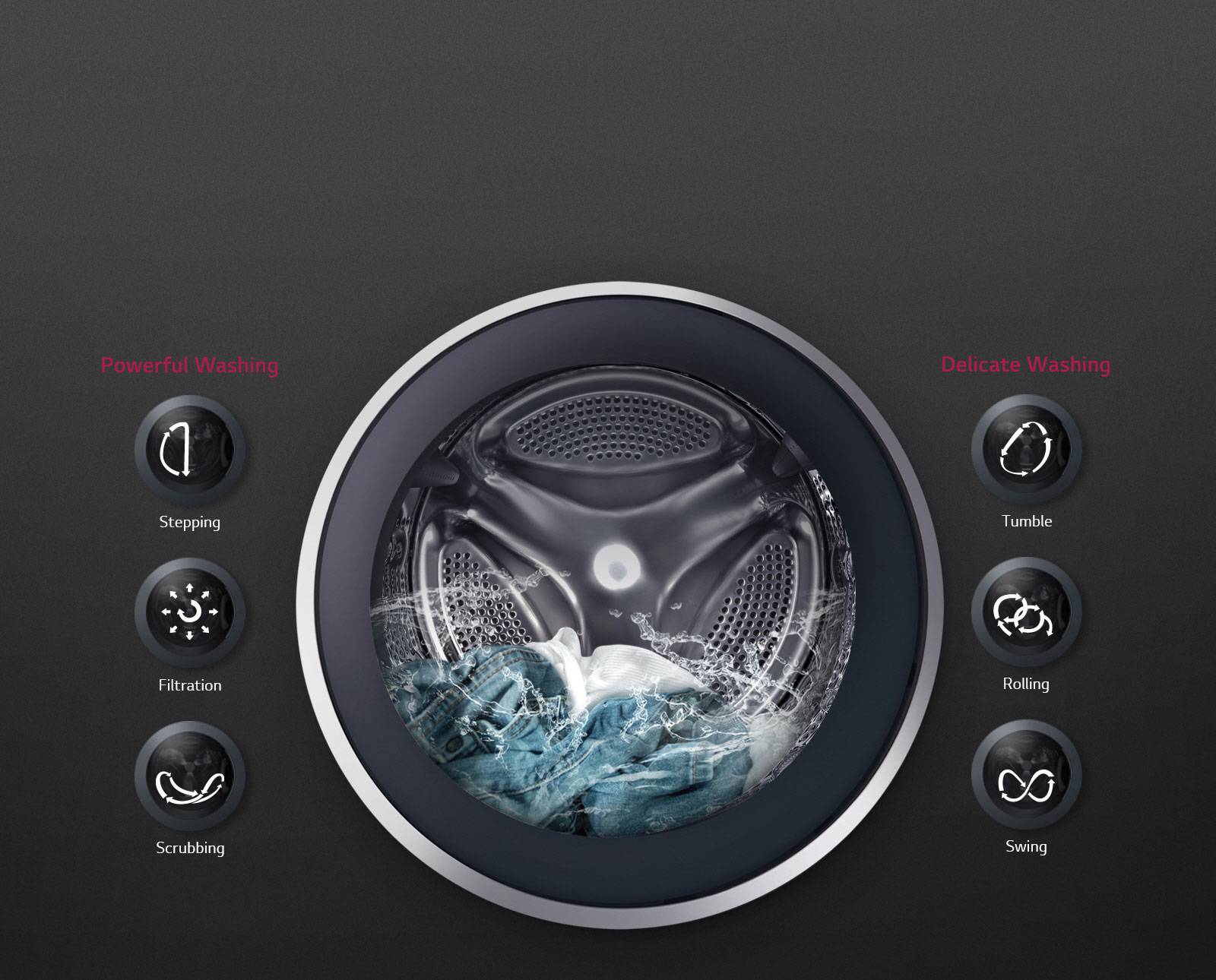 LG 7KG Front-Load Washing-Machine FH2J3QDNP0
OPTIMAL WASH for fabrics with 6 motion DD
6 Motion DD technology provides optimised motion for each fabric type. So, it delivers powerful washing performance with less damage.
Inverter DD for a Powerful Wash with Less Noise
With LG Inverter Direct Drive Tech, the motor is directly connected to the drum without the use of a belt or pulley. As a result, minor parts use less energy, which cuts down electricity. Moreover it enhances washing performance and durability, also reduces noise and vibration.
10-Year Warranty
LG Direct Drive Washing Machine provides a 10 year warranty. Moreover direct Drive Motor part with confidence on the durability of the technology. So,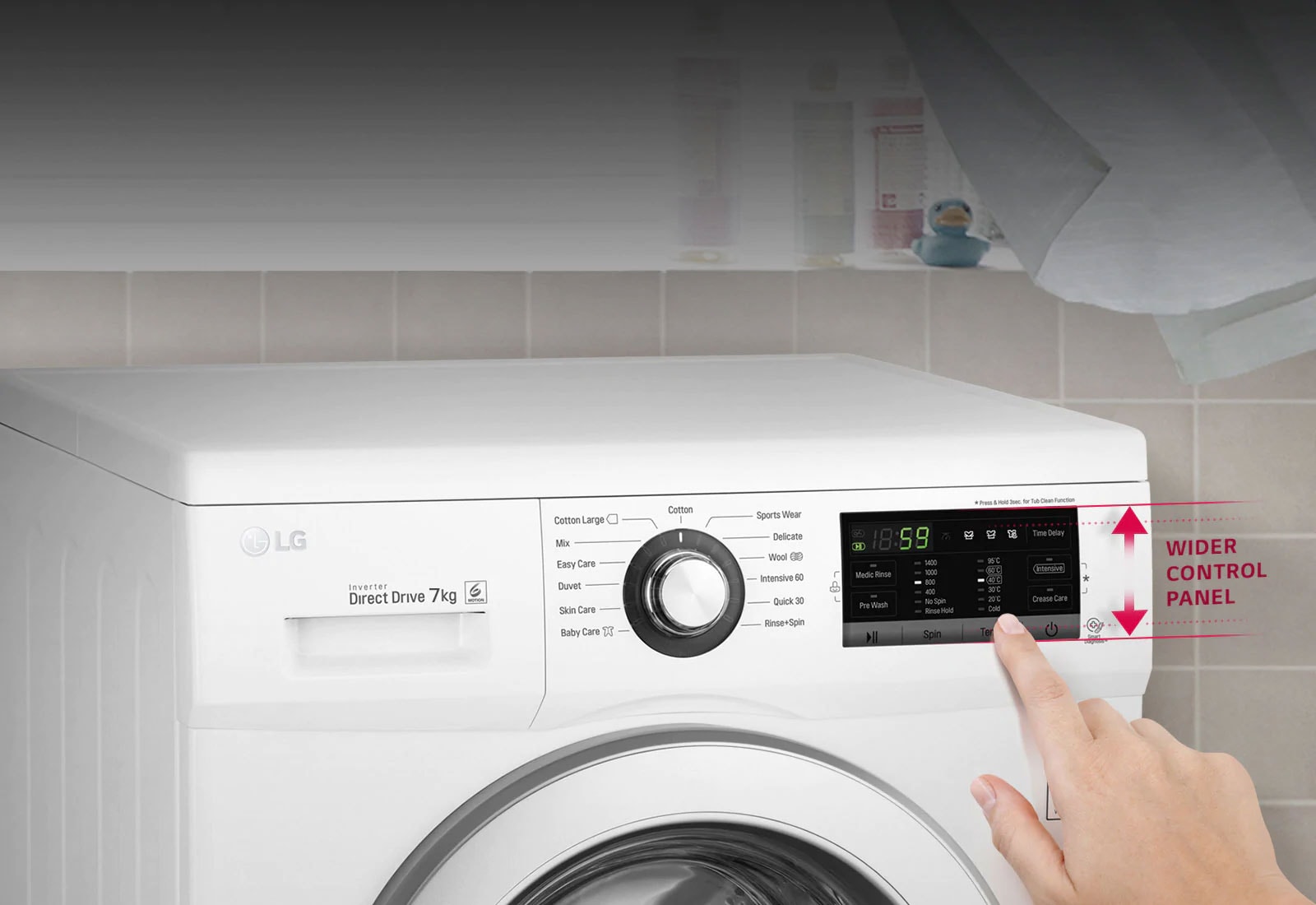 Sleek design & convenient Touch UI
Touch control boast a seamless and sleek design that brings a touch of comfort to the home. Each model in the lineup offers a touch control panel angled for good visibility.
Smart Diagnosis™
LG's Smart Diagnosis™ is a fast and easy way to starting issues without having to call a technician. Simply call the LG Customer Service Helpline and place the phone on the appliance. The appliance then diagnoses the issue within seconds and provides an immediate solution.
Dimensions