Presenting the Hitachi 700 Liters Top Mount Refrigerators RVG700PUN7GGR
1. Model: Hitachi RVG700PUN7GGR
2. Impressive Capacity: Hitachi 700 Liters Top Mount Refrigerators RVG700PUN7GGR, with a capacious 700-liter interior, this refrigerator accommodates all your storage needs.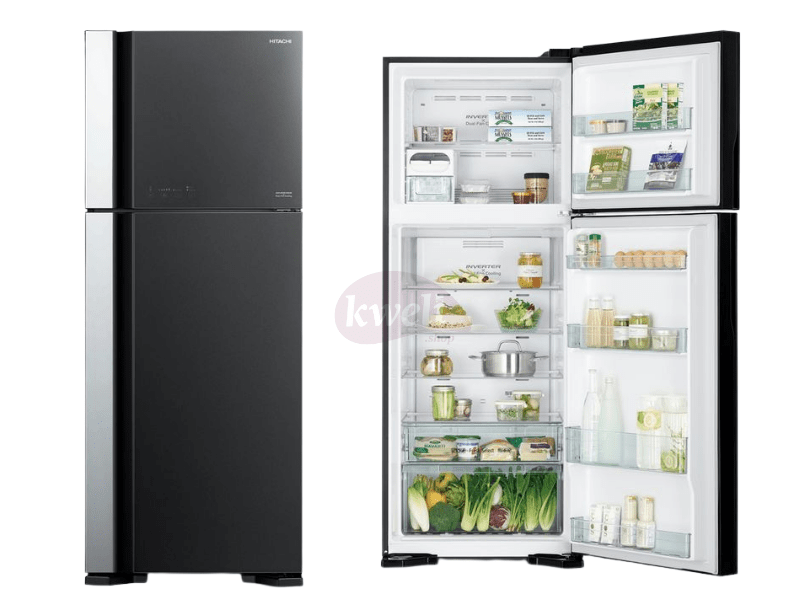 3. Sleek and Green: Its stylish green design adds a touch of sophistication to your kitchen.
4. Top Mount Freezer: Features a top-mounted freezer for easy access to frozen items.
5. LED Illumination: Enjoy bright LED interior lighting for clear visibility of your items.
6. Adjustable Shelves: Customize storage space with flexible, adjustable shelves.
7. Frost-Free Convenience: Say goodbye to manual defrosting; this fridge maintains a frost-free environment.
8. Rapid Cooling and Freezing: Utilize Super Cool and Super Freeze functions for swift temperature adjustments.
9. Eco-Friendly Refrigerant: It uses an eco-friendly refrigerant, minimizing its environmental footprint.
10. Warranty Confidence: Backed by a 1-year full warranty and an extended 5-year compressor warranty, offering peace of mind.
11. Energy-Efficient: Despite its generous size, this Hitachi refrigerator is energy-efficient, saving you on electricity bills.
12. Modern and Efficient: The Hitachi RVG700PUN7GGR combines spacious capacity with modern features, making it a dependable and eco-conscious addition to your kitchen.