Visibly Clean Air
A smart air purifier that's ideal for any living space. It purifies and deodorizes the air using a 3-step purification system, and intuitively displays the real time air quality.
Smart Detection & Display
Dust Sensor, Gas Sensor
Dust and gas sensors detect the air quality in real time and its 4-colour Indicator clearly shows the results using an LED light with 4 colour variations, so you can instantly tell how pure the air is.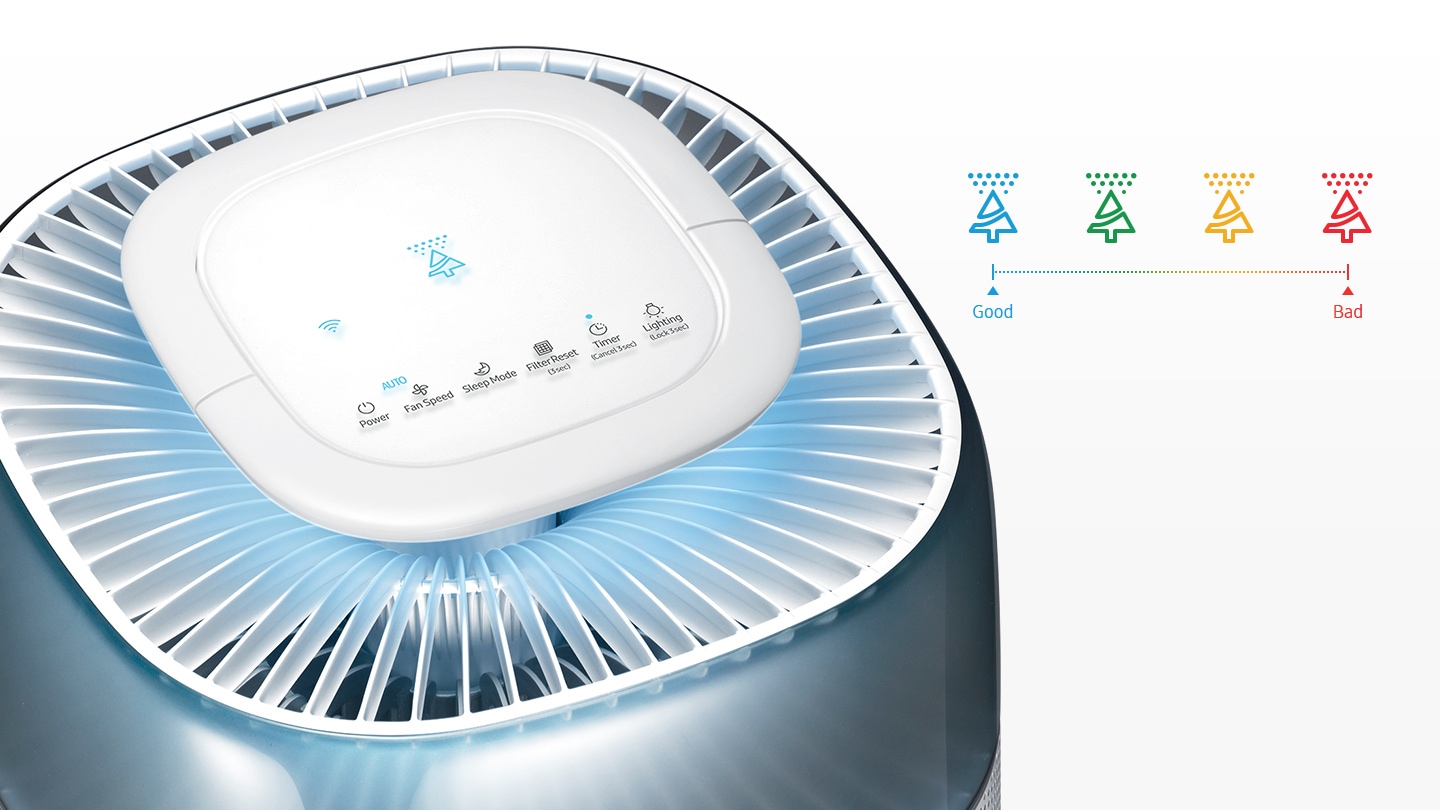 Reduces over 99%‡ of PM 2.5
3-step filtration System
A 3-step purification system keeps the air pure. It removes large dust particles, various harmful gases like formaldehyde*, and over 99%‡ of ultrafine dusts**.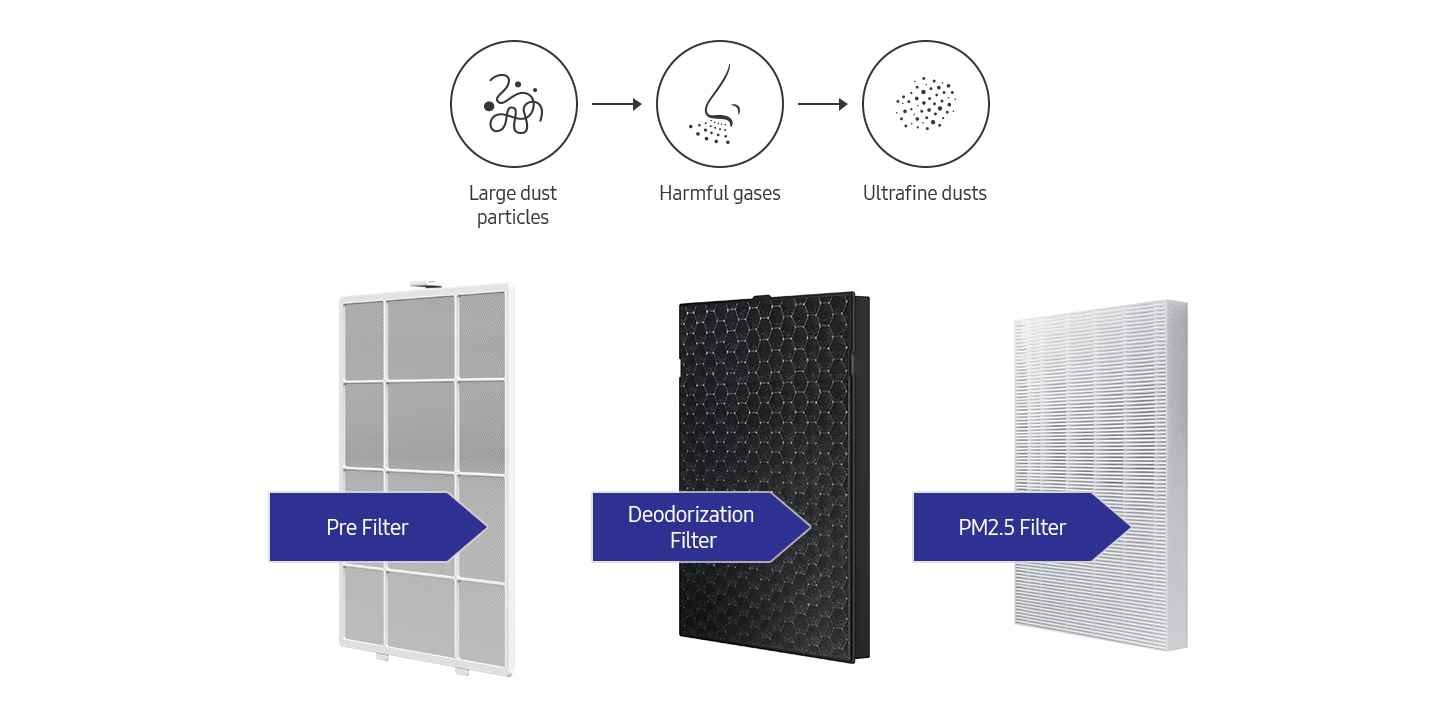 * Tested on AX40M3050DWD in KIMM (Korea Institute of Machinery & Materials). ** Tested on AX40M3050DWD for toluene, xylene, benzene, ethylbenzene, styrene & formaldehyde gases in KCL (Korea Conformity labouratories).
Control anytime, anywhere
With a smartphone App*, you can turn on and control the air purifier anytime, anywhere by using your smartphone as a remote control. You can also monitor the status of the filter and track local weather conditions.
* Available on iPhones and Android devices. A network connection is required. A Wi-Fi Dongle is required for some models.
Creates a stylish & cozy home atmospher
A stylish and convenient design creates a relaxing and cozy atmosphere in your home. It features subtle air sensing light and an elegant round edged shape, plus a built-in handle makes it easy to move wherever you like.
Easy to maintain
A front-sided air inlet means you don't need to move it unnecessarily or pull it away from the wall to clean or change the filter. And a washable Pre-filter only needs periodic cleaning and the 2-in-1 PM2.5 and Deodorization filters can be quickly and easily replaced.
Performs effectively
Auto Mode senses the pollution level and automatically adjusts the power to maintain the optimum air quality. Sleep Mode provides a soft and quiet air flow, and also turns off the air sensing light to help deep sleep.