Elegantly harmonious
Flat & Cabinet Design
A Flat & Cabinet Fit design creates a completely harmonious look that upgrades your whole kitchen. It fits seamlessly with the surface of your existing furniture, and it's flat front doesn't stick out, so you can freely open the door and use the drawers without being obstructed by the side wall.
Control anywhere
Smart Dongle
Includes a Smart Dongle, so you can check what it's doing from anywhere at any time using an App* on your smartphone. You can control its Rapid Cooling modes, monitor the temperature, and receive alerts if the door is left open.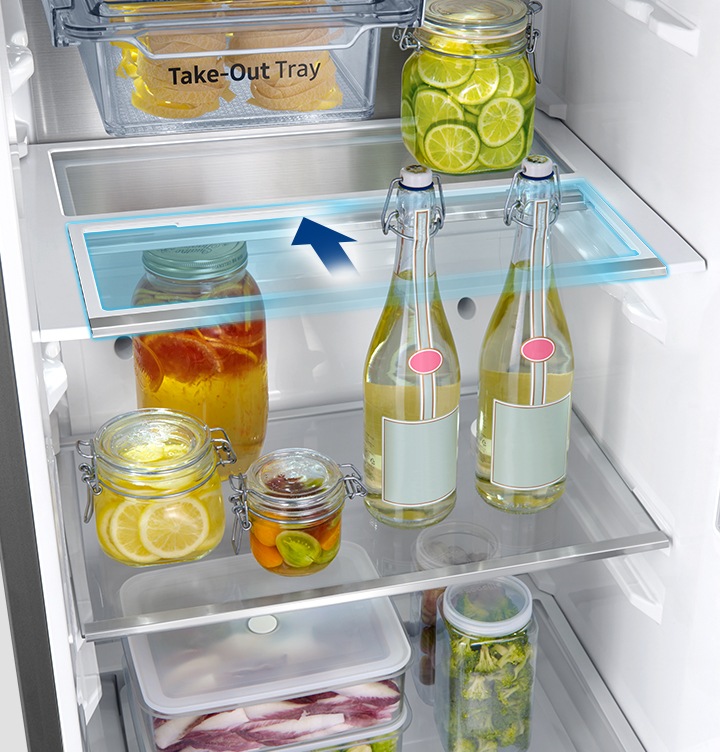 Easily store & reach
Slide-in Shelf
Reaching into your fridge often means navigating an obstacle course of items, but the Slide-in Shelf simply slides in and out. So you can efficiently store, organize and access your food – quickly and easily finding and reaching things at the back and in every corner, with no "dead space".
Brilliantly bright
Stage Lighting
The ultra bright Stage Lighting in the top and sides of fridge brilliantly illuminates every corner. It's also more energy efficient and slimmer than conventional lighting, which saves money and creates extra space for food. And it generates a softer light that is more c
Optimal humidity
Humidity Control Vegetable Box
The Humidity Control Vegetable Box keeps even more fruits and vegetables fresh for a long time, especially as it's large enough to store bulky items. It continually adjusts the moisture level to maintain the optimal humidity by automatically opening and closing a vent to hold in or release moisture.
Fit more in the door
Adjustable Door Bin
Fitting large or oddly shaped items into the fridge can be a challenge. So an Adjustable Bin in the door helps you easily organize and flexibly store more and different sized items.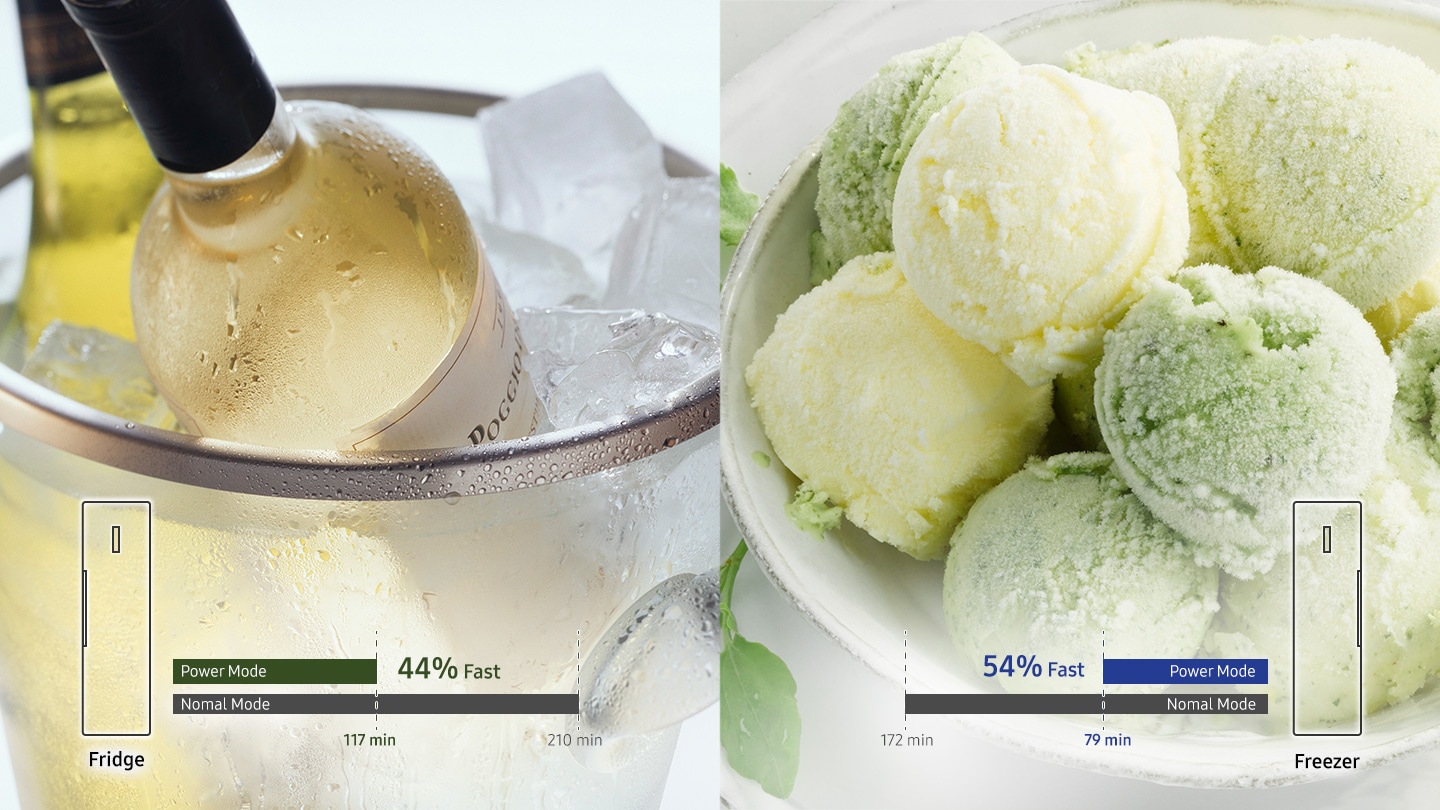 Fast cool & freeze
Power Cool and Power Freeze
Delivers a rapid cooling performance to chill beverages and create ice. At the touch of a button, Power Cool blows intensely cold air into the fridge, so food and drinks are quickly chilled. And Power Freeze is great for freezing or firming up frozen food, like ice cream, and making more ice.