Moisture-Full Freshness all over the fridge
Only Twin Cooling Plus™ creates a favourable environment for preserving fresh food in the fridge with 70% humidity, compared to 30% in a conventional TMF. So it keeps ingredients fresh for longer without drying out.

Deliciosly tasty, odor free frozen food

The Twin Cooling Plus™ system cools the compartments separately to stop unexpected odors spreading from fridge to freezer. So frozen food retains more of its original flavor.

Keeps air hygienically clean and fresh

An Anti-Bacterial Protector keeps the fridge clean and hygienic. Air is passed through an Activated Carbon filter, so it is constantly sterilized and deodorized, while an anti-bacterial mesh eliminates bacteria.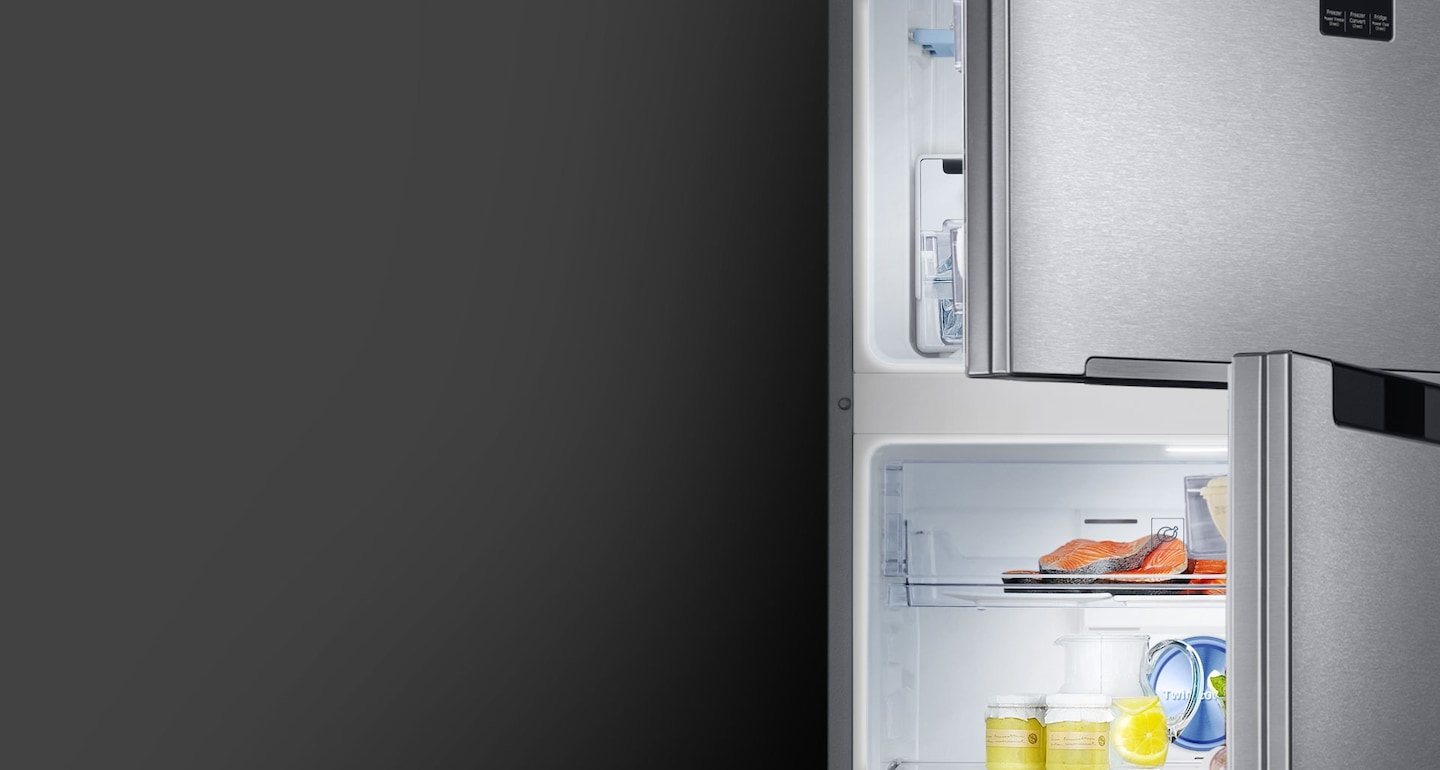 Clearly see everything inside
High efficiency LED lighting is slimmer, cooler and more power-efficient than conventional lighting. Located on the top and sides, it beautifully and brilliantly illuminates every corner, ensuring better visibility.