LG Side by Side Refrigerator 668L GRX257CSAV
SpacePlus™ Ice System
LG Side by Side Refrigerator 668L GRX257CSAV , Door-mounted slim ice maker provides more storage space in freezer part. So, can use every corner.
Hygiene FRESH+™
99.999% Fresh Air
The intelligent air filter can not only remove bacteria up to 99.999%, but also minimise bad odor in the refrigerator. In addition, you can keep your food items fresher in the cleaner condition. So,
Smart ThinQ™
With LG Smart ThinQ™, it's can control and diagnose the refrigerator by smart phone even when not at home. So, Easily set the refrigerator temperature, control HygieneFRESH+™, and diagnose the refrigerator with simple touch on smart phone.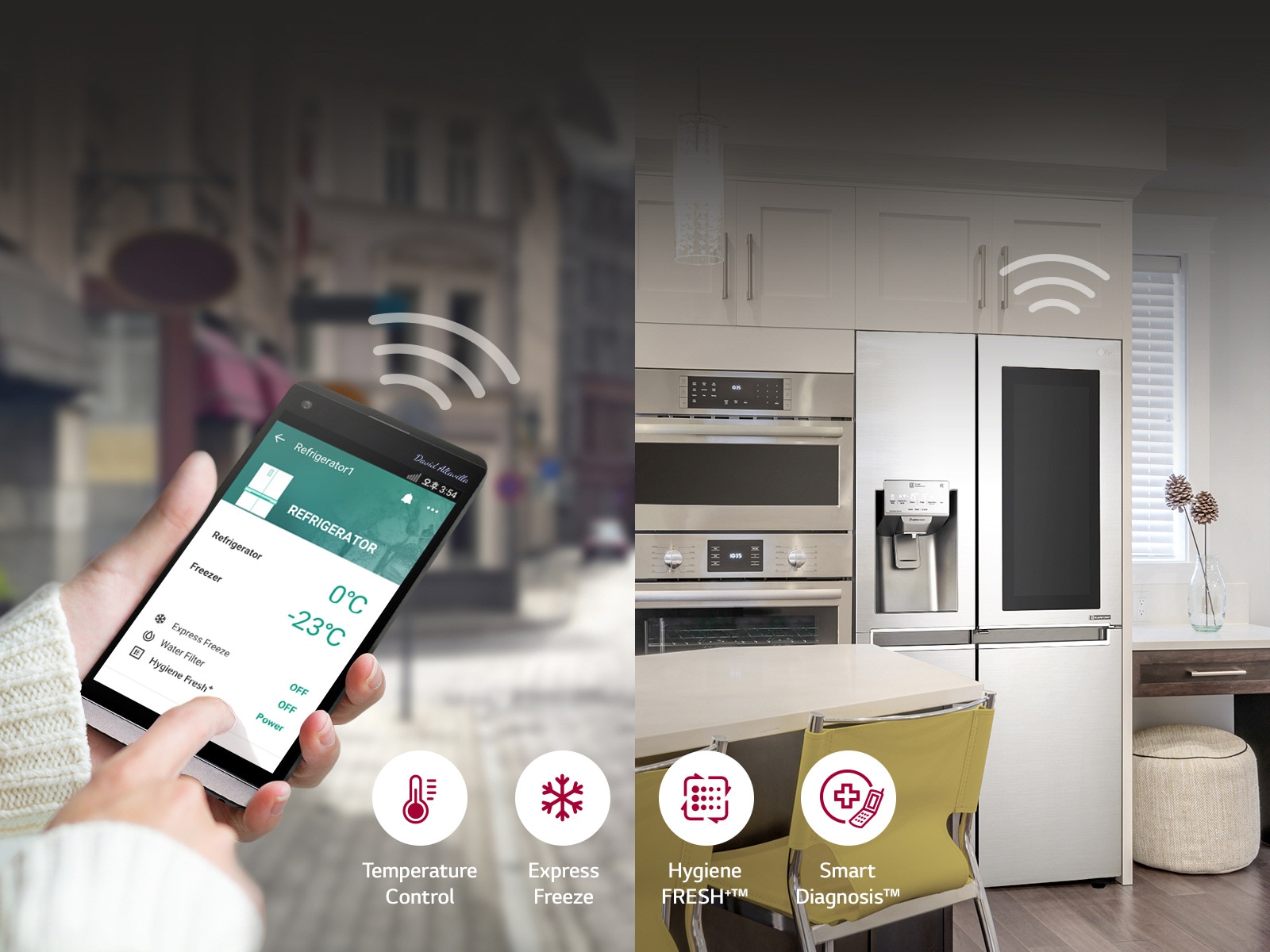 Energy Saving with Inverter Linear Compressor
LG's Inverter Linear Compressor has revolutionised the core of the refrigerator, However providing up to 32% in energy savings. So, top-rate durability and optimal temperature control to keep foods fresher.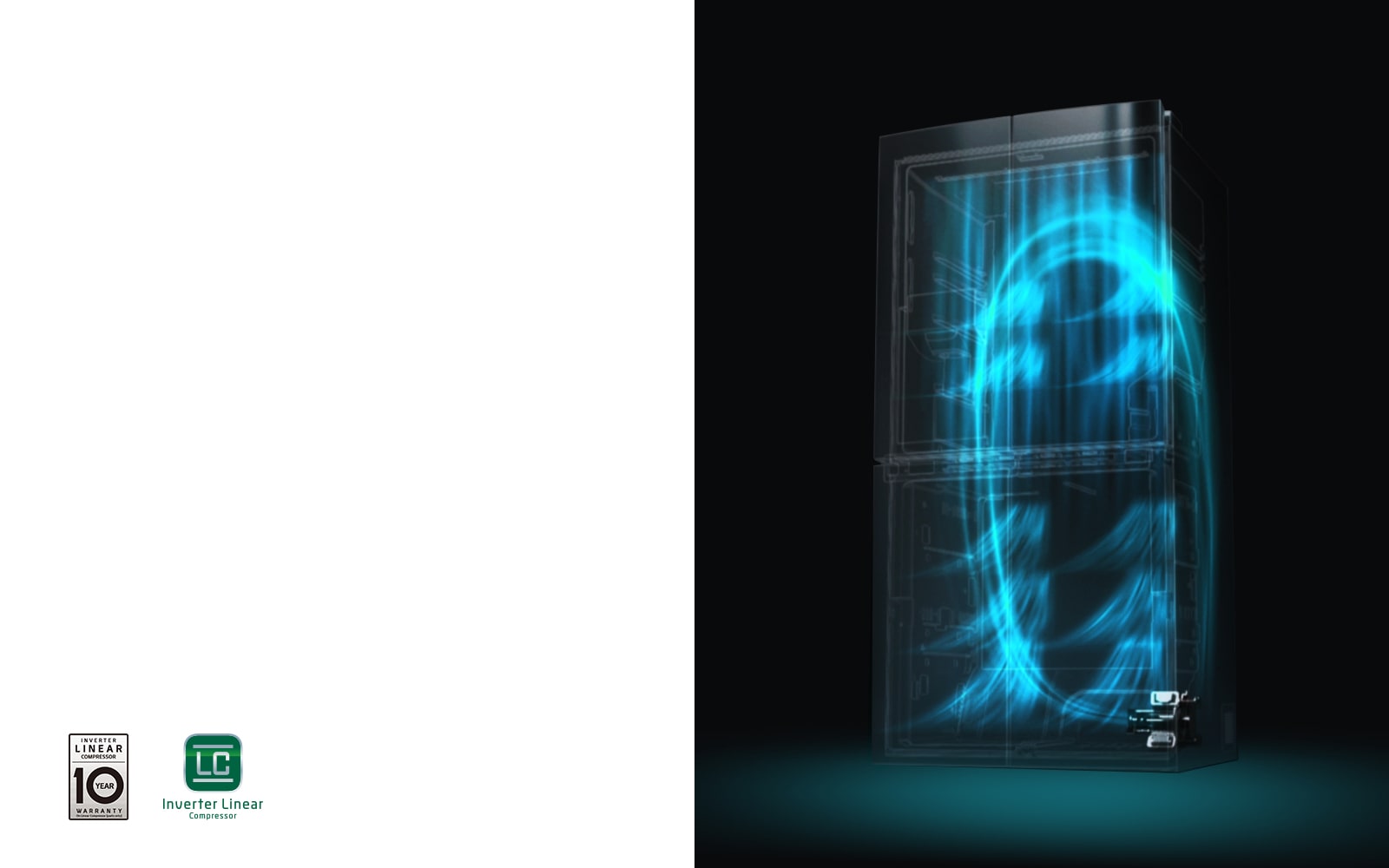 The Next Generation of Door-in-Door™
Bottles Rack
FRESHBalancer™
Optimal Low Noise Performance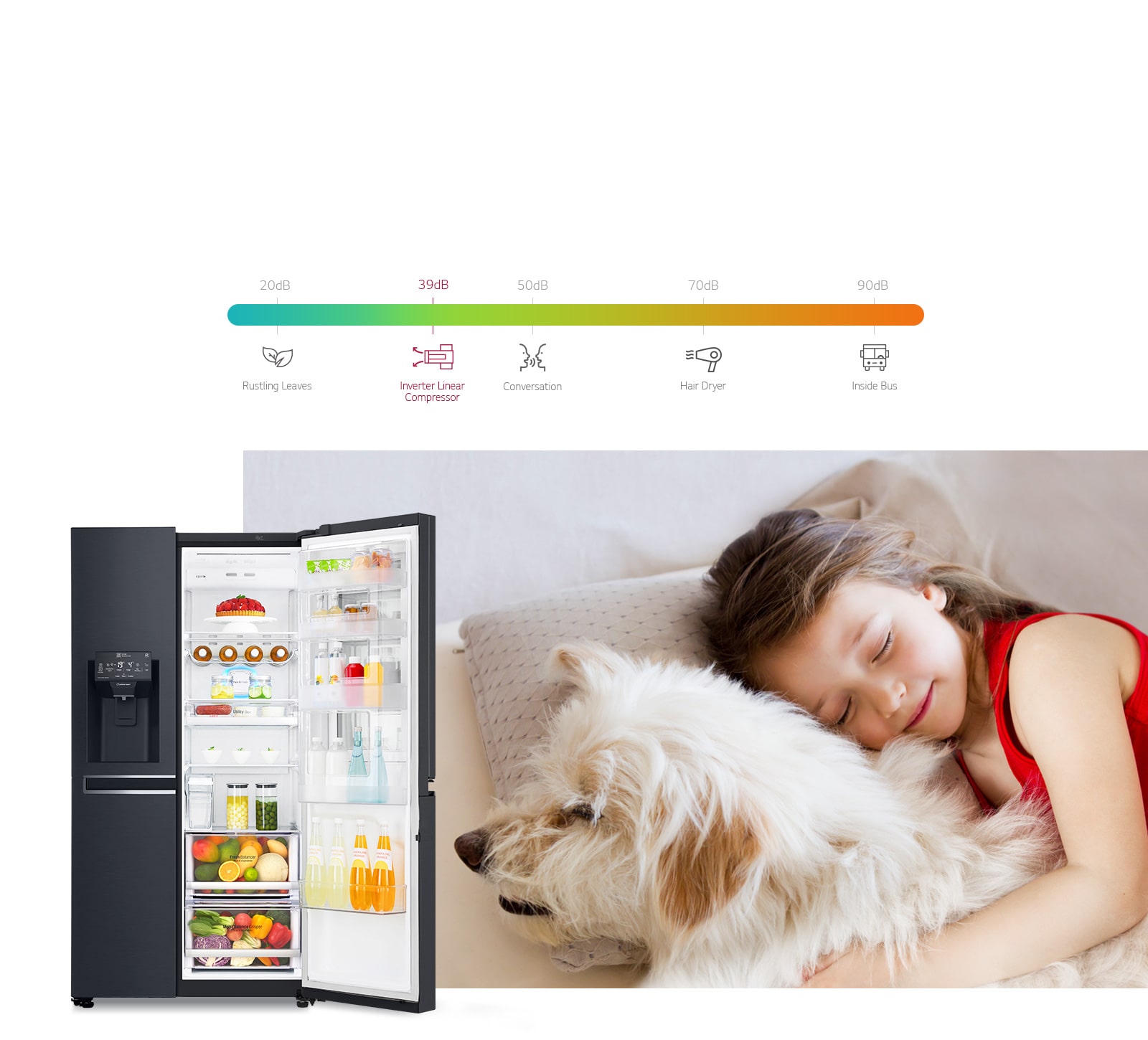 DIMENSIONS