HITACHI
Presenting the Hitachi 750L Double Door Refrigerator RV750PUN7K BBK
1. Model: Hitachi RV750PUN7K BBK
2. Impressive Capacity:  Firstly, Hitachi 750L Double Door Refrigerator RV750PUN7K BBK, With a generous 750-liter capacity, this refrigerator provides ample space for all your groceries.
3. Stylish Black Finish: Secondly, Its sleek black design adds a touch of elegance to your kitchen decor.
4. Dual Fan Cooling: Thirdly, equipped with Dual Fan Cooling technology, it ensures uniform cooling, keeping your food fresher for longer.
5. Top Mount Design: Furthermore, the top freezer section provides easy access to frozen items, while the bottom refrigerator compartment keeps daily essentials within reach.
6. LED Lighting: Bright LED lights illuminate the interior, making it effortless to locate items, even in low light.
7. Adjustable Shelves: Customize your storage space to accommodate large or oddly-shaped items effortlessly.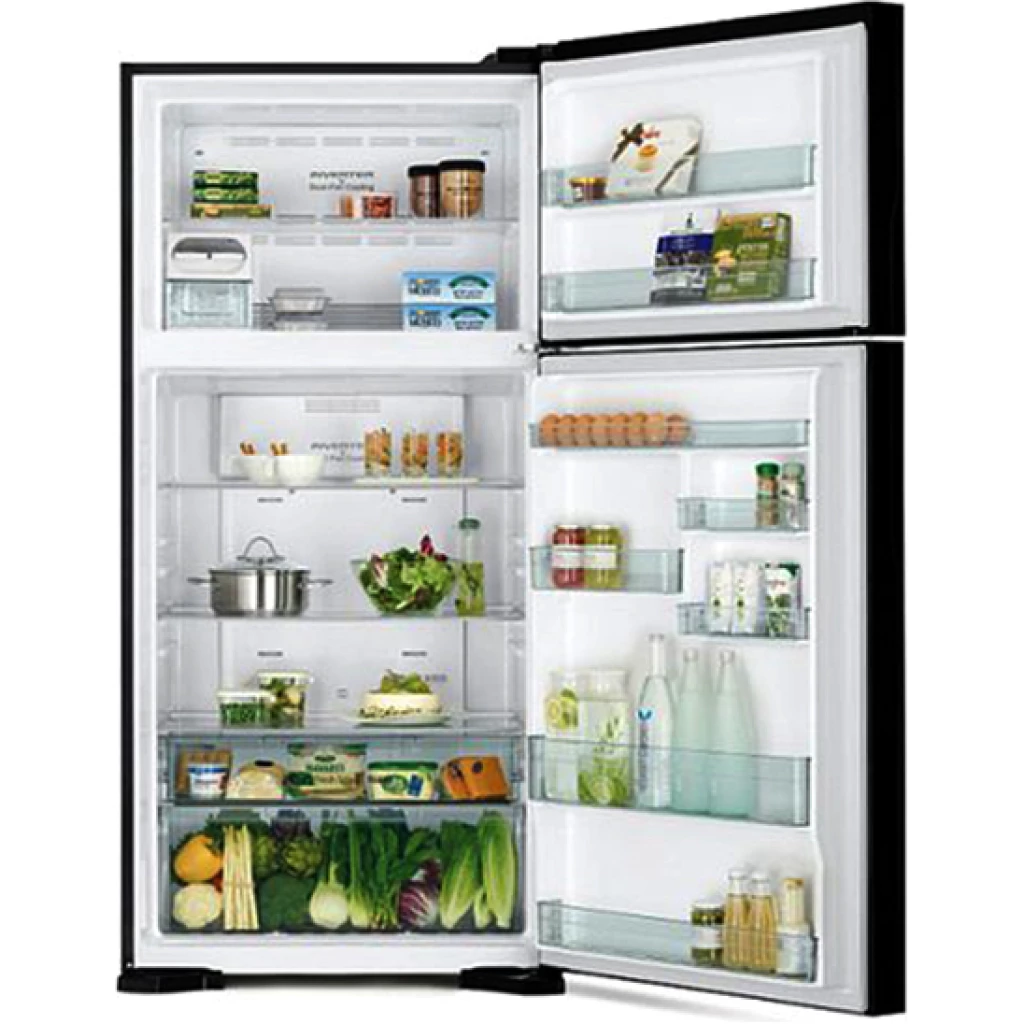 8. Frost-Free Operation: Say goodbye to manual defrosting; this fridge maintains a frost-free environment.
9. Super Cool and Super Freeze: Additionally, quickly chill or freeze items with the touch of a button.
10. Eco-Friendly Refrigerant: Also, it uses an eco-friendly refrigerant to minimize its environmental impact.
11. Warranty Assurance: Lastly, backed by a 1-year full warranty and an extended 5-year compressor warranty for peace of mind.
12. Energy-Efficient: Despite its size, this Hitachi refrigerator is energy-efficient, saving you on electricity bills.