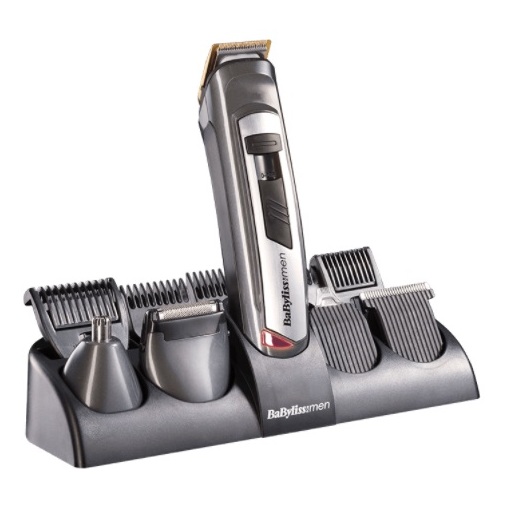 1. All-in-One Grooming Solution:
Firstly, The Babyliss Hair Trimmer For Men BABE826SDE is a versatile grooming tool designed to cater to all your hair and beard trimming needs in one device.
2. Ten Functions in One:
Secondly, This trimmer offers ten different functions, including precision trimming, hair cutting, beard styling, nose and ear hair trimming, and more.
3. Stainless Steel Blades:
Thirdly, Equipped with sharp and durable stainless steel blades, this trimmer ensures efficient and precise cutting every time you use it.
4. Cordless Operation:
Also, The cordless design provides you with freedom of movement during grooming, making it convenient and easy to use.
5. Multiple Attachments:
Moreover, It comes with a variety of attachments for different grooming tasks, such as different comb lengths and trimming heads.
6. Adjustable Length Settings:
Furthermore, The trimmer has adjustable length settings, allowing you to customize your grooming style and achieve the desired hair length.
7. Rechargeable Battery:
Additionally, The built-in rechargeable battery ensures long-lasting power and can be easily charged for continuous use.
8. Ergonomic Design:
Moreover, With its ergonomic design, this trimmer is comfortable to hold and maneuver for precise grooming results.
9. LED Indicator:
Also, The LED indicator on the trimmer shows the battery status, helping you know when it's time to recharge.
10. Travel-Friendly:
Lastly, Its compact and lightweight design makes it suitable for travel, allowing you to maintain your grooming routine on the go.